Superdrug and Boots have had a 3for2 offer on make up recently so i went a bit wild last weekend and got myself a few goodies!
As always the majority of my haul was lipstick because lets face you can't have enough can you ??
From Superdrug i got 2 of their own brand face masks as i find them really good and i prefer them in tubes rather than sachets so that i can just use what i need, i always seem to throw loads away when i get the sachets.
I also picked up a Barry M liner, some mascara and my favourite product ever Loreal studio secrets base, i hardly ever use anything on my face but when i go out i i use this on my face and its all i ever need.
I picked up 3 lipsticks One of a kind and Under my spell from Rimmel and Rose royale from Loreal
From Boots i picked up the Revlon prime and anti-shine to try as an alternative to my studio secrets base, and 2 of the matte balms. I love these balms as they don't dry your lips but have a really good matte finish. I got these in striking spectacular which is a lovely coral colour and passionate a really nice purple pink.
I also got a few Revlon lipsticks to try, they are Black cherry, Va va violet and Berry couture. I loved the colours the first to look very similar in these picture but they are noticeably different in real life.
While i was out i also popped into Asda and picked up this lovely stag print shirt.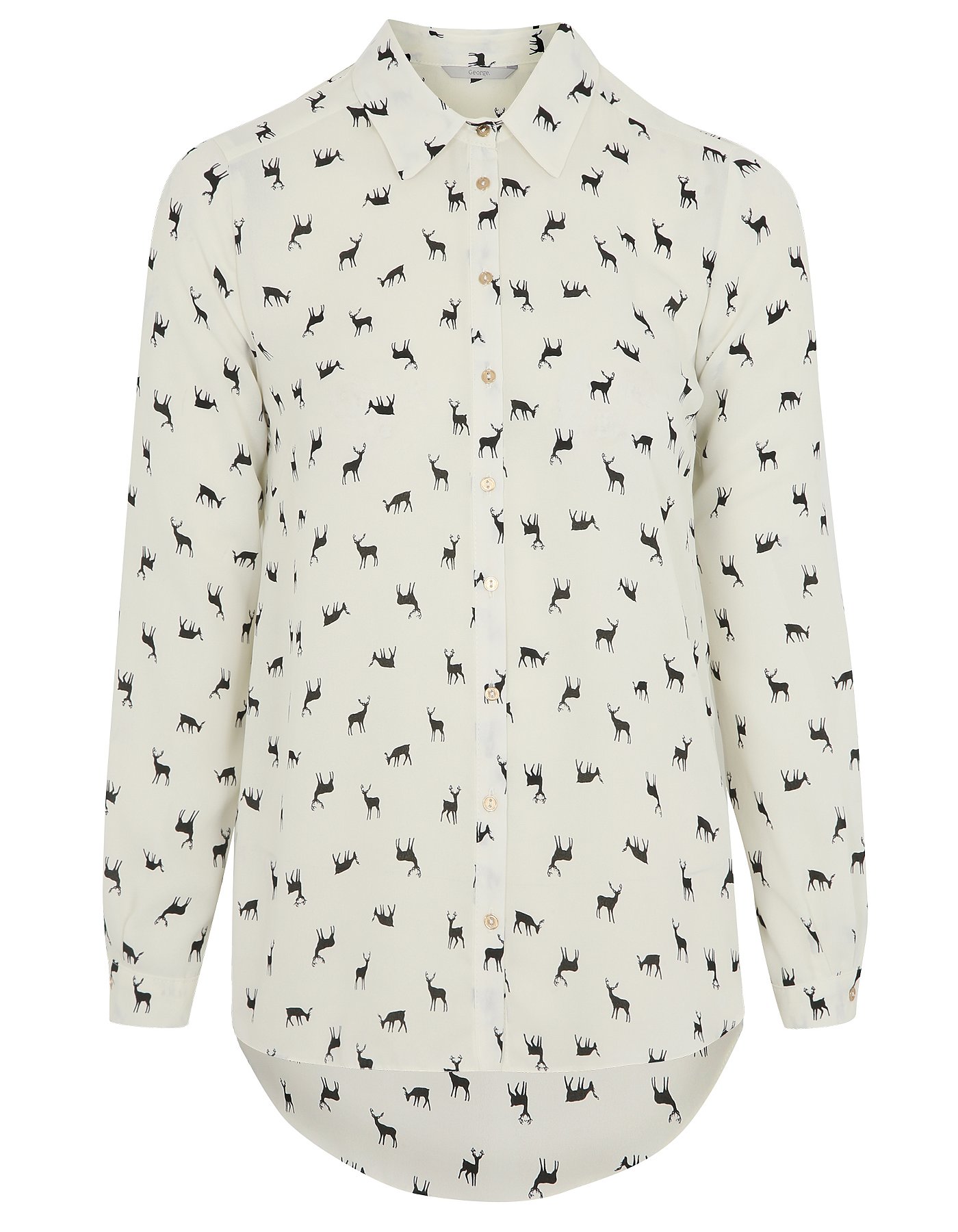 XOXO