I hope you are all well and enjoyed any time off you might have had over the last week. I thought today i would share with you my sale bargains. Now i did want to go to Meadowhall to check out the sales but i didn't fancy getting trampled on so i stuck with my local shopping centre. I was really pleased with my sale bargains so here they are, i haven't been able to get any actual pictures of my haul as the light has been so bad recently!
I went into
Matalan
not really expecting to come out with anything as i find it very hit and miss but i was pleasantly surprised with my finds.
I picked this floral scuba blazer up in a 20 and didn't actually realise it was in the sale until i got to the till. The size 20 was a good fit for me and i really like the fact it doesn't have a turn down collar like you see on most blazers. When i got to the till this was down in the sale to £12.50 what a bargain! Unfortunately this is no longer on the website but they did have quite a few in store so you might want to check there.
I also managed to get a velvet pencil skirt which i have been wanting for ages. I nearly missed this as i was looking for a skater skirt and when i didn't find one i went back around the sale section a second time and just as i was going to the tills i spotted it. This was a steal at £4, again it is no longer showing online but you might find it at your local Matalan.
I popped into
Boots
as i always like to see what gift sets are left at half price and as you will see quite a few took my eye.
Now i may have mentioned before that i have a bit of a thing for cheap perfume that smells like sweets. I wear it for work because i like to save my more expensive perfume for going out and i like to smell like a sweet shop.
This
was only £4.50 and you got 3 small bags of Jelly Beans and 6 roller ball perfumes, which all smell lovely and are the perfect size for your bag.
Next up was a
So... gift
set i picked up for £5 this smells really nice and fresh, you get a large and small bottle of So.. Sexy but both are perfect for you bag, you also go a lovely lipstick which is a good shade for work not too in your face.
Lastly i got some mini big brand perfumes, i hadn't even smelt any of them before but for £9 i though i would give them a go. I've already picked out my favourite, it has to be the Mochino pink bouquet. This is no longer online but your local Boots might still have a few left.
The rest of my sale shopping has been done online as the snow came down quite heavy Friday night which meant i didn't make it out shopping on Saturday.
I bought myself
two new bras
and some knickers from Simply Be, i love the Simply Yours bras so i decided to get the plunge 2 pack to add to my collection.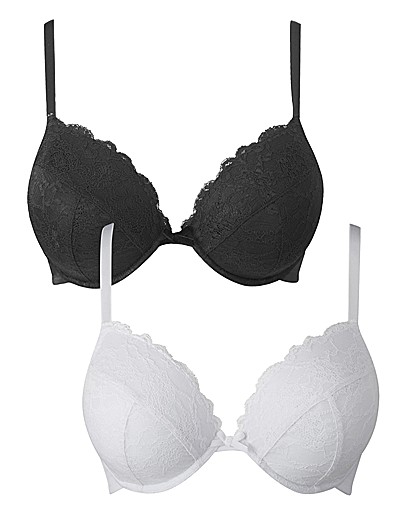 Have you treated yourself to any sale bargains?
XOXO